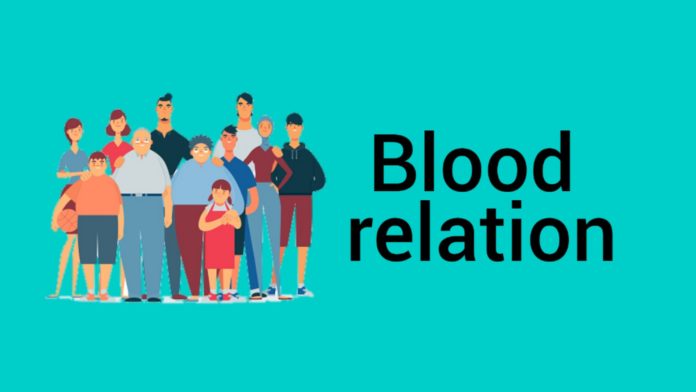 Blood relations are an essential topic of the Reasoning and Logical Ability section. You will probably see 2-5 questions from this topic, no matter which exam you appear in. Whether you are preparing for IBPS and SBI bank exams or other competitive exams like SSC, RRB, or NTPC, blood relation questions are something you cannot afford to forget. Blood relations questions are very common and examiners' favourite questions that are often asked in various competitive examinations. So downloading a blood relation pdf and practising questions can significantly increase your chances of scoring good marks on the test. However, it is crucial to understand blood relations well to respond to those questions quickly and correctly.
Here the term 'blood relations' doesn't necessarily mean biological relationships. For example, though husband and wife are not biologically related, they are blood relatives as they are the biological parents of their children. Similarly, cousins, nieces, grandparents, sisters, paternal, brothers, etc., are blood relatives. Furthermore, this article will provide valuable tips and tricks to quickly and confidently solve blood relation questions; continue reading!
Types of blood relationships
There are three types of blood relationships questions:
Family tree
The tree is well-rooted, with a strong stem that branches out to produce leaves. In the case of a family tree, your forebears are the roots of your family tree. The leaves are the grandchildren, while the branches are the kids. So to grasp lineage or pedigree, the family tree is simply shown visually. This family tree-style genealogical chart provides more detail about your ancestry and your connections to other family members.
Identifying the blood relationships between two family members is challenging in family trees. To answer such queries, you must be thoroughly familiar with the underlying dynamics of every family member's interactions.
Pointing to a person
These blood relation problems include a person introducing or pointing at someone in the discussion, and you would need to identify the relation between the two.
For example- Ram said, "He is the brother of my mother's father's sole grandson," pointing to a man. How is Ram related to the man?
Equation-based Problems
In these blood relation problems, the relationships between the family members are represented by symbols or codes, such as +,%, @,! $, etc. Decoding the symbols provided helps answer the questions.
M+N→ N is M's brother.
M*N→ N is M's husband.
M-N→ M is N's mother.
M%N→ M is N's father.
Determine the relationship between Q and T using the formula "Q-R+S%T" provided.
How to draw a family tree diagram?
Following are some examples of how to draw a tree diagram; continue reading!
Draw parent-child links as vertical lines.
Horizontal lines are used to depict sibling ties and marriages, respectively. In addition, if they have the same root, it will be simple to establish a sibling relationship.
By adding a (+) for male and a (-) for female, you may also add gender distinction to the diagram.
If you need information that hasn't been given in the question, use (?)
How to solve blood relation questions?
Here are some tips that will help you in solving blood relation pdf. Read on!
Choose the two people with whom you want to start a relationship first.
Next, identify the intermediary relationship, or the kind of relationship that enables the development of a long-lasting relationship between the essential parties.
Finally, draw a conclusion on the two people's direct relationship in accordance with the question's requirements.
Remember, you cannot determine a person's sex (or gender) from their name. Gender is not always undeniably evident from the name.
Always create a graphical or symbol-based diagram to determine Family Tree Diagram.
Representing the family tree structure is crucial because if you can create a reliable visual, you can solve any problem.