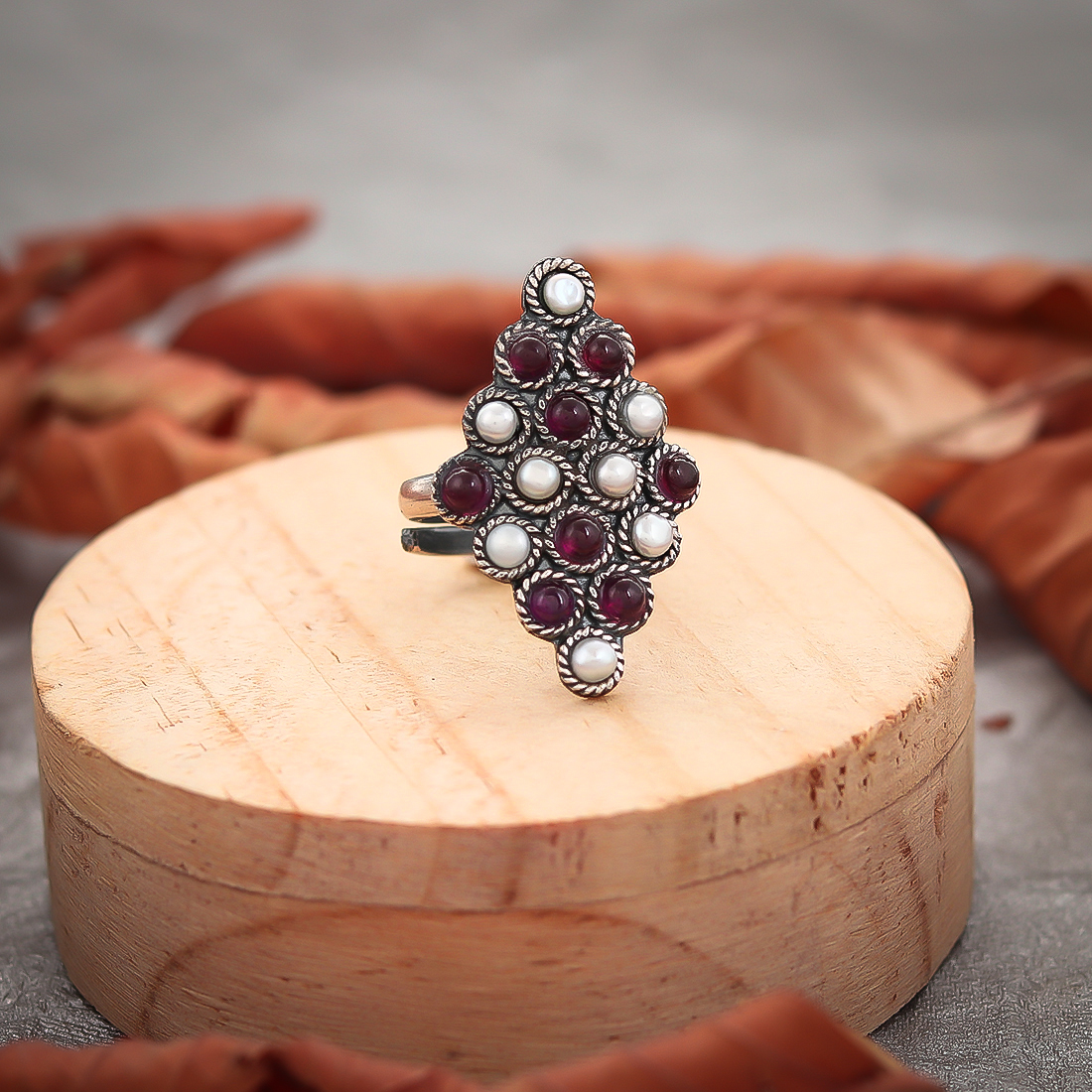 Rings are an important piece of women's jewellery. They add a beautiful touch to your entire look. Silver rings are one exotic piece of jewellery that is both chic and elegant. You can look for gorgeous silver rings online or buy them through a merchandise store.
While many women may own silver rings, but not everyone knows the correct way to style their pure silver rings. When it comes to rings, everyone has different tastes. While some girls prefer chunky statements, others go with thin and delicate silver bands. No matter what style you pick, there's always a way to get that trendy look.
Keep reading to find 6 different ways to style your sterling silver rings.
Tips to style your silver rings
Let them stand out with the help of block colors
Block colors like black, white, and grey are great when you want to wear silver jewellery. The block colour in an outfit acts as a backdrop to your lustrous silver jewellery, giving it all the required attention. They go exceptionally well when you are fond of wearing bulky silver rings.
You can also experiment with other colors like dark blue or navy blue.
The subtleness of block colors will greatly complement your silver ring.
Patterns are great if you want to carry a simple and yet bold style statement. Silver looks great with patterns and shapes. It complements the overall bold look.
The dainty appearance of silver rings and accessories will make you the center of attraction at an office party or evening cocktail. Their shine will reflect more when you pair them with outfits having patterns or shapes.
Don't be afraid to try stacking rings
Stacked rings are a great option to don that cool look. You can stack your silver rings too. However, don't stack on every finger as it goes a little overboard. Instead, you can stack elegant silver bands on one of your fingers. You can also wear them following an even and odd pattern.
It will help you carry that chic look easily. As a rule of thumb, try to wear one ring that is primary and add others as supporting rings. This will prevent you from overdoing it.
When it comes to ring, pairing silver and gold can be a good style statement. Many people think that mixing jewellery is not a great idea. However, it's not true. It is completely alright to mix them till you are doing it right.
You can look amazing if you strike a combination of gold and silver ring in the right way.
Your nails play an important role in the overall appearance of your hands. Well-maintained nails complement your hands beautifully. It's a good idea to keep your nails trimmed and manicured before you go out on a dinner date or party.
You can experiment with nail shades too. Try wearing dark nail shades like purple, navy, or wine. To play it safe, you can go with the standard colors like white, grey, and black.
Carry leather accessories
Tan leather and suede go well with silver accessories. The combination is a beautiful contrast. You can try leather products like leather jackets, bags, and belts for an amazing backdrop to your silver pieces.
Silver jewellery is a timeless treasure that finds a place in every woman's jewellery collection. The shine of silver can be enhanced by choosing to wear them with the right kind of clothes and accessories.
Next time, you go for jewellery shopping, just remember our tips on styling your silver rings. This will help you to pick the right attires and colors for your silver.